Blue Monday went by, we can now say that 2019 is behind us :). What a year we had? Lots of new things learned, more ups, a little bit of downs, lots of positive feedback, openness, acception, simply said, 2019 was great for Treebanks. 1700 trees planted with your help, without you, you who booked your trip, you who bought Treebanks t-shirt, you who bought Treebanks ornaments, you who helped with the design, you who helped with the strategy, you who spread the word about Treebanks, you who cheered to continue stronger, you who helped planting the trees. Thank YOU!
Read how 2019 was for us.
The incorporation
March, 2019, our website is already up and running since December last year (2018). The day for incorporation came, whole amount for incorporation was completed. Bank of trees DOOEL Radovis was born. Shit gets real when you receive the old fashioned company stamp.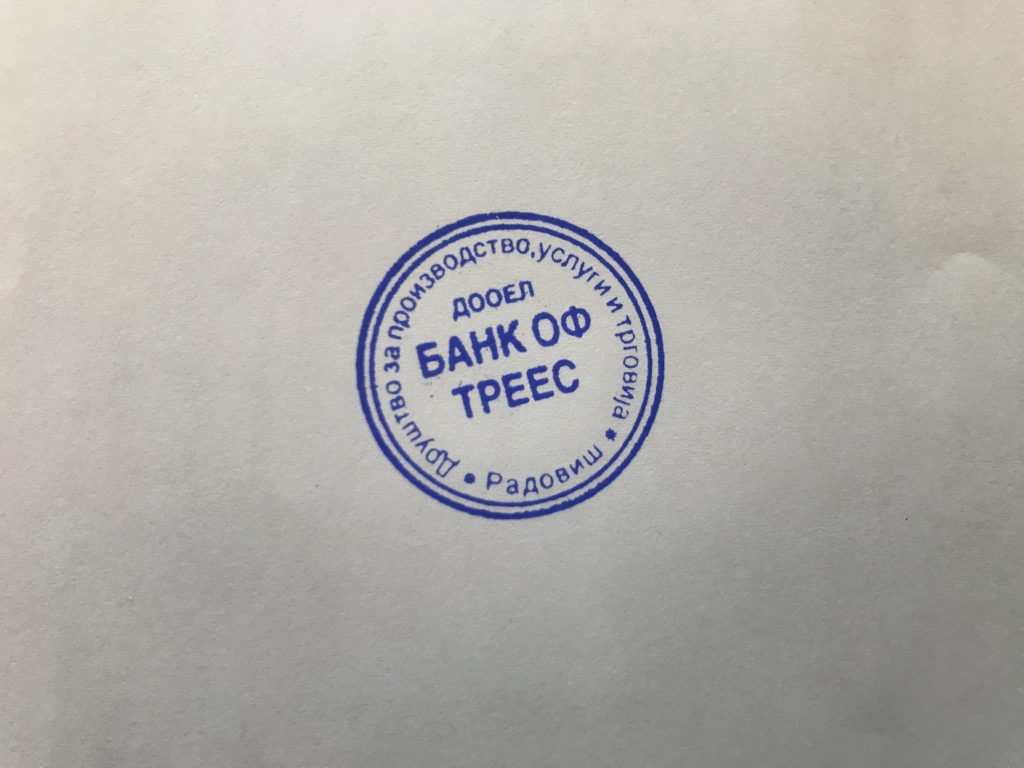 The very first planting and preparations
The first planting was the major test for Treebanks. We needed to dimension our planting actions? How many trees to be planted? How many people to participate? What's the bureaucracy to get permit for planting? The tree seedlings we bought were converted to container tree seedlings in case the planting action would take place later, which turned out to be true. After a lot of ping pong (table tennis) we got the first location for planting. 400 trees were planted within a glance, we made 500 to be the number when we organize planting.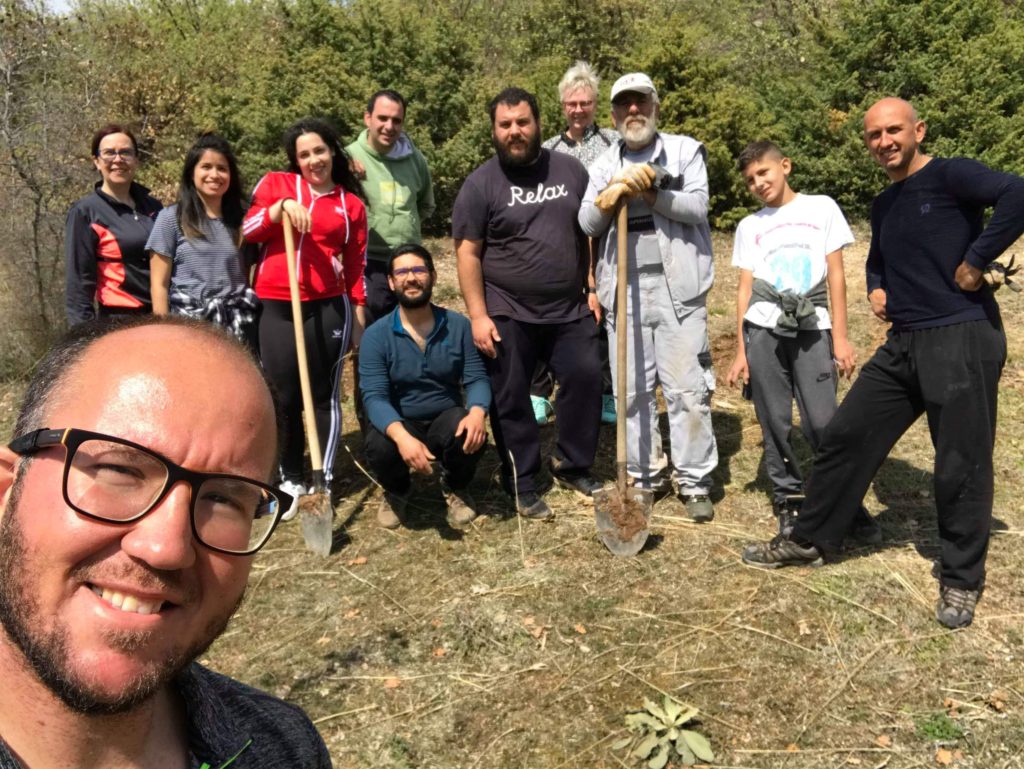 First interview 
Treebanks was briefly mentioned for taking part in the competition "Philanthropy for Green Ideas", unfortunately we did not enter the final. Inovativnost.mk recognized potential in Treebanks no matter that we were just at the beginning. Booom! We gave the first interview, 622 people shared the article. Things started rolling, the article inspired few other articles we got invited to speak at few conferences.

First partner and contest
With the help of Elena Hristov form Creative Pool we organized the first contest. Su Hotel Ohrid aligned with our mission and sponsored the first competition. Everyone who booked through the summer was eligible to win free weekend in the new smart rooms in Su Hotel. 100 trees were gathered from the contest, we organized special planting action thanks to City of Ohrid and their employees.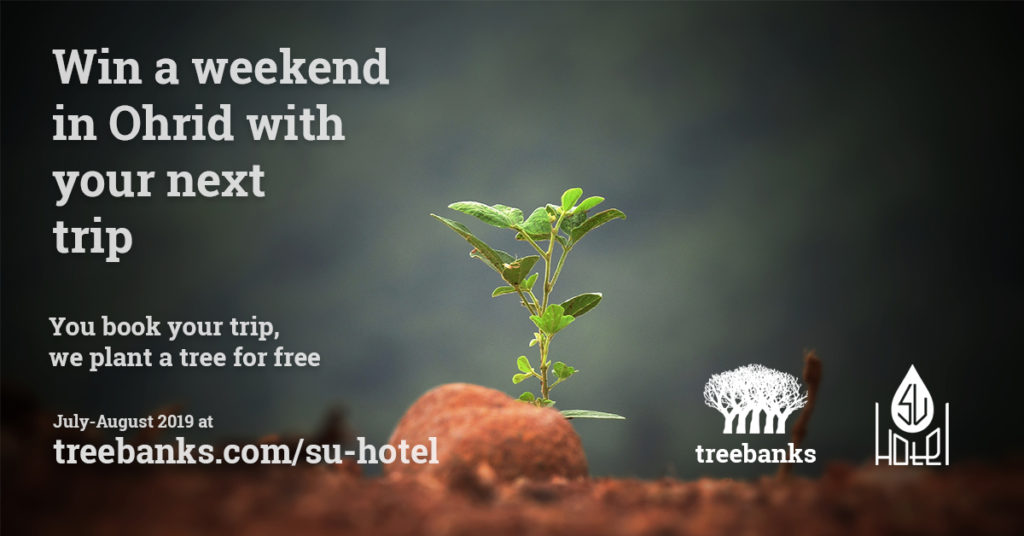 SIA finalist from Macedonia
Because of SIA we got into the video business :). Another experience plus, we filmed video about Treebanks, hope you liked it or will like it. As a finalist we got the chance to take part of SIA summit 2019 in Kiev.
Treebanks at Macedonia2025 summit
On invitation by Nikica Mojsoska the CEO of Macedonia2025 branch in Macedonia we presented Treebanks at Macedonia2025 summit as part of the panel "AIR POLLUTION: COMPANIES AND SOCIETY".  In this presentation we announced our memorandum for collaboration with companies and invited the business sector to book their trips from Treebanks. So far we managed to sign memorandum with Polar Cape, Adeva, Finki, Netcetera, MojVozduh, Arno, Resort Mavrovo. To spice things up we organized planting action with Macedonia2025 together to wrap up the the Macedonia2025 summit.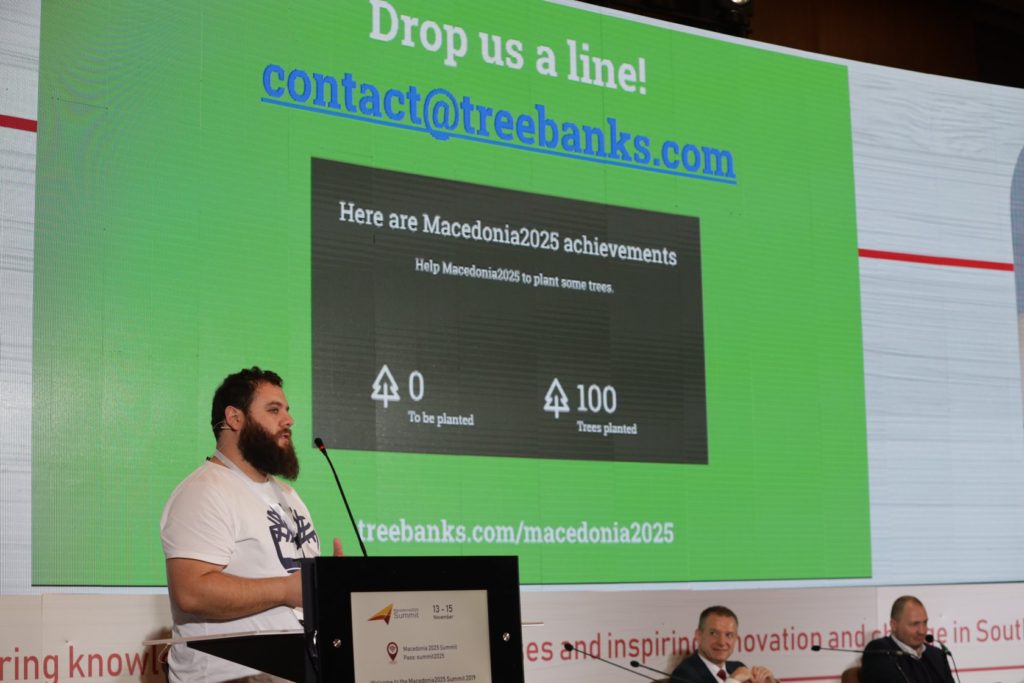 Treebanks ornaments set
2019 was reaching its end. For a while we had one more product that we wanted to do, a product which was not standard. After a few months of searching for materials, planning and designing, we managed. We found a door which suits our needs and the Treebanks ornaments set was born. Our idea to turn the Christmas tree into reforestation ambassador saw its daylight. Around 100 Christmas trees held our Treebanks ornaments, because of this we created the Treebanks Christmas tree.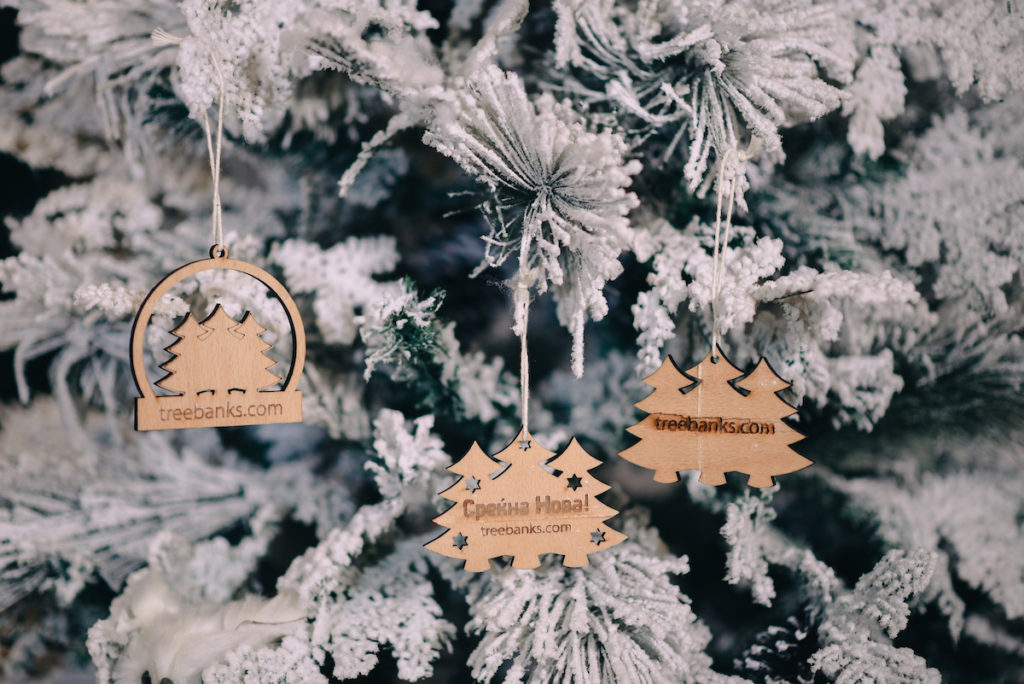 2019 wrap up, planting in Veles (Lake Mladost)
In the beginning of December we decided that we will plant the gathered trees in 2020 since there was no response from City of Veles that the location for planting near the lake Mladost is prepared for planting. In the middle of nowhere we received a call from City of Veles representative that at the end there will be a planting action, it was scheduled for 28.12.2018. What a good way to end the year? With the help from our friends we managed to plant 1020 trees just before New Years Eve.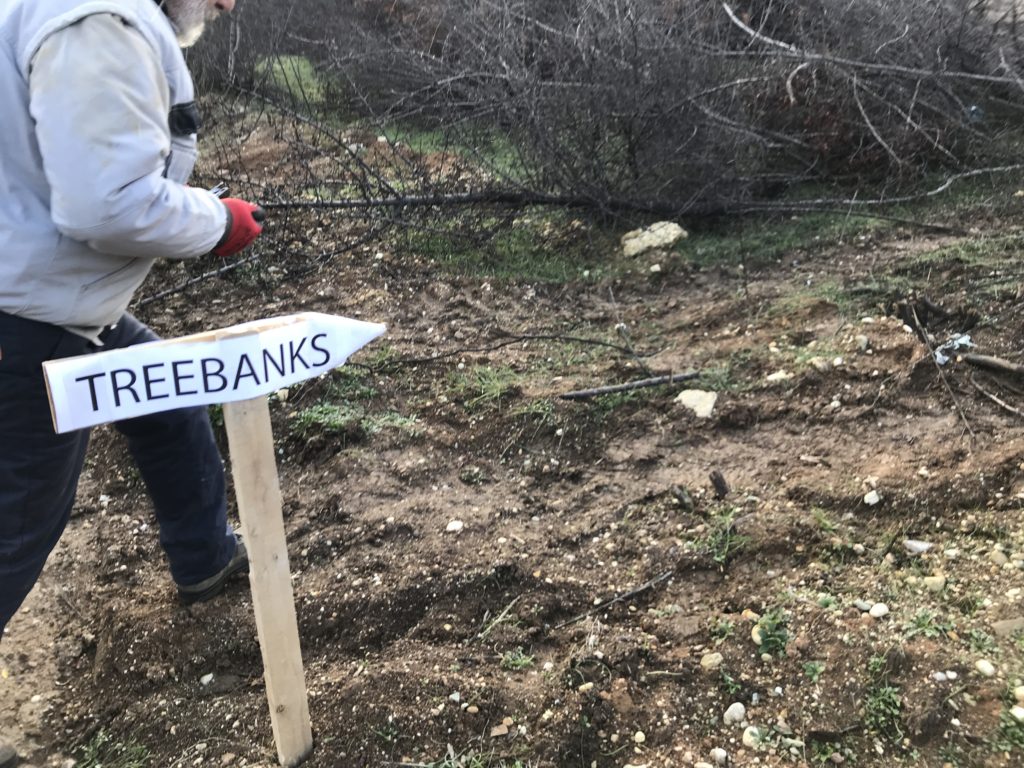 This is how we planted 1700 trees in 2019. Our goal is to plant at least 3000 trees in 2020. Spread the word about us, let know your friends that Treebanks exists.