How everything started?
Long, long time ago during the days of the Macedonian dry hot summer when we were at beginnings of Treebanks. Well. Things were not going so well. We were getting traffic but no conversions. With Elena from CreativePool we discussed how we can give extra motivation to our potential customers. Boom! Bang! Slash! Trass! We came up with a contest, whoever will use our platform will get a chance to get a prize. Su Hotel agreed and offered a free weekend at their hotel in Ohrid. The location of the hotel somehow naturally led to plant the trees in Ohrid.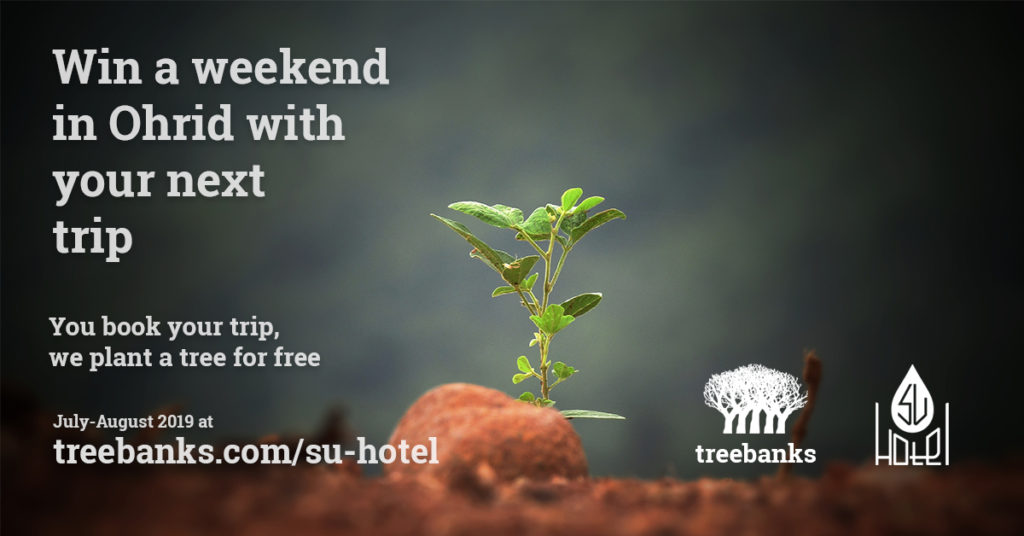 Vacations, swimming, resting, beach selfies, photos with book on the sunbed, the summer was over. We gathered 90 trees to be planted and was time to draw the winner. We used https://www.randomresult.com/ for the drawing. Martija Tomevska was luckiest one and got the prize. She recently texted us: "I praise you to everyone. Keep up stronger". Enough about the contest.
Planning of the planting
After a month of negotiations with Ohrid Municipality we finally got the permit and the locations where to plant. We are very thankful to Vera Raunik from Municipality of Ohrid which was very open and organized all the stakeholders for the planting. There were 5 locations where we needed to plant 100 trees. The promenade from "Biljanini izvori" to "Hotel Park,  the elementary School Grigor Prlicev, the high school "Kliment Ohridski", the high school "sv. Kiril i Metodij" and the elementary school "Zivko Cingo". Our team member Neven organized the schedule and communicated with each location.

The planting

We started with the "Grigor Prlicev" school where we planted 18 trees.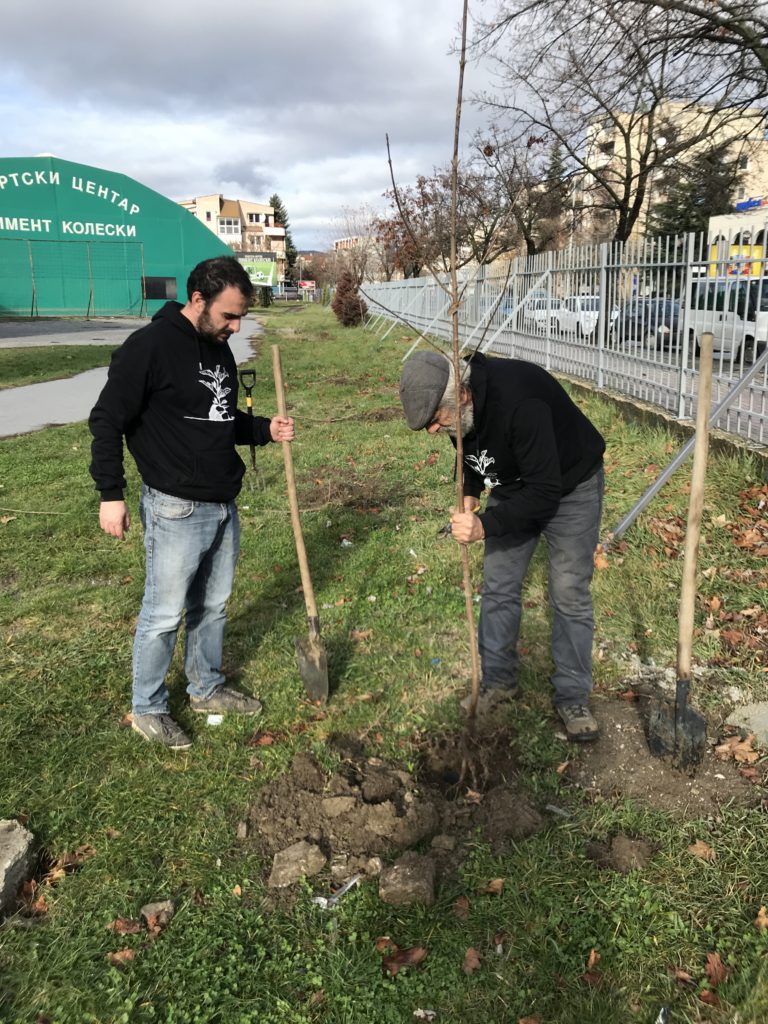 At one point we were plating on two locations. I was together with the people from the communal company "Ohridski Komunalec" where they planted 30 trees on the Bilijanini Izvori promenade. Many thanks to the director and the employees of "Ohridski Komunalec" for their help. Here we planted 30 trees and 10 trees were brought to be planted at the headquarters of "Ohridski Komunalec"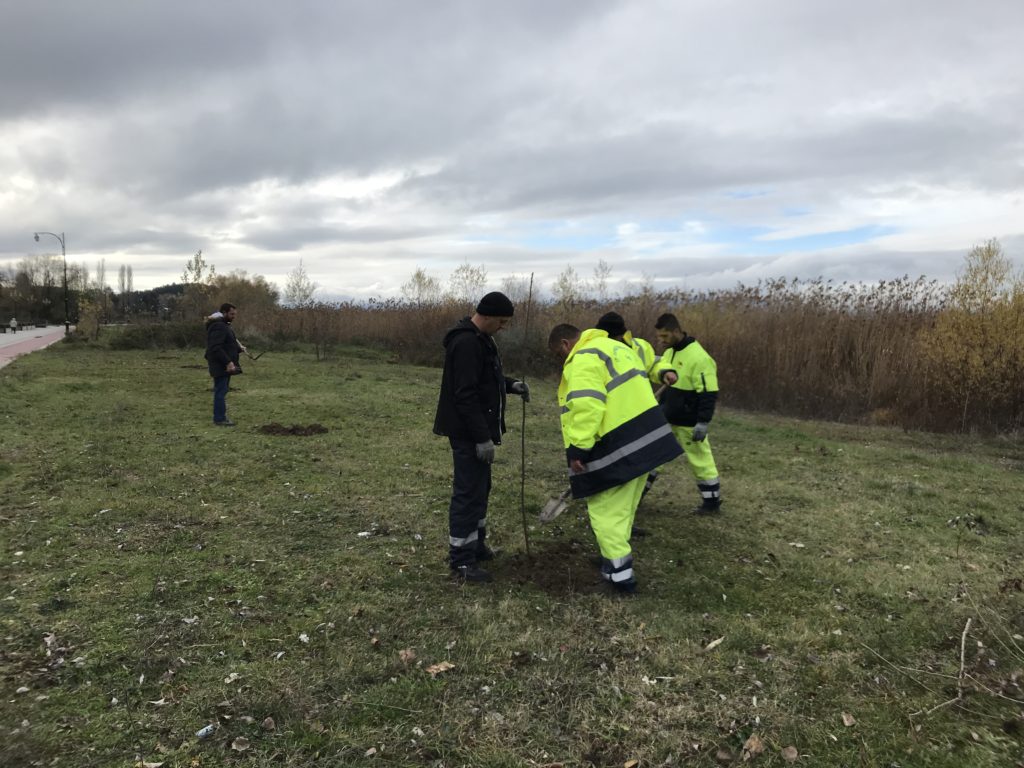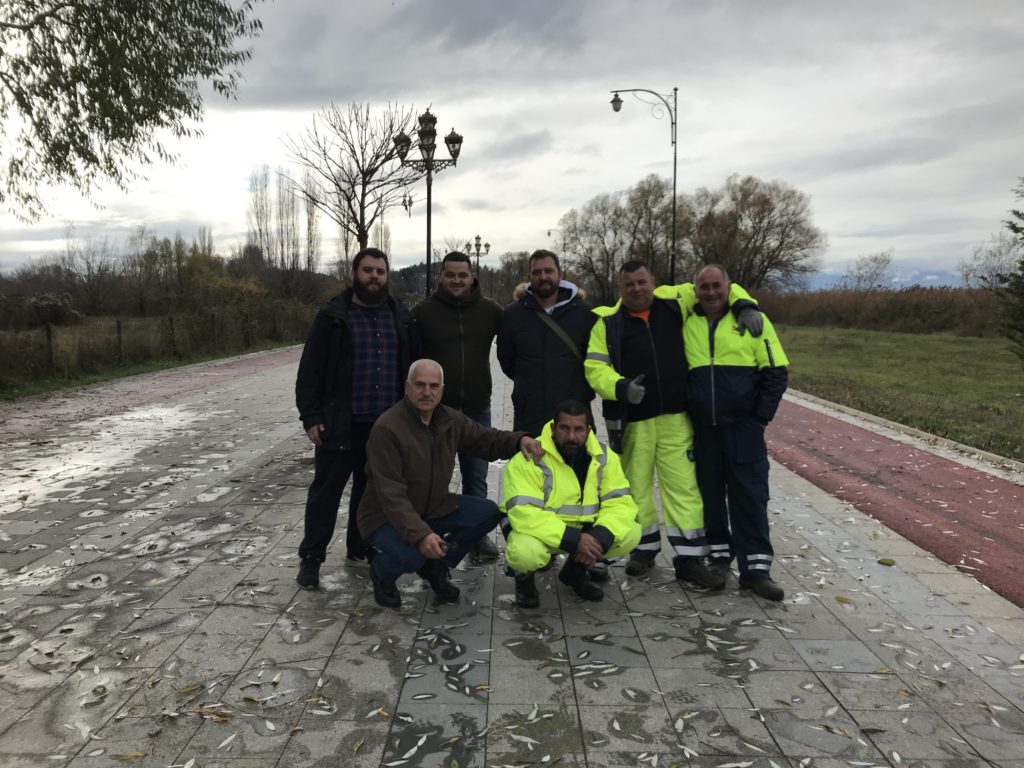 At the same time Neven and Mitko planted 9 trees together with the students from the high school 'sv. Kliment Ohridski". During the planting Neven organized the students to gather all the garbage in the school yard.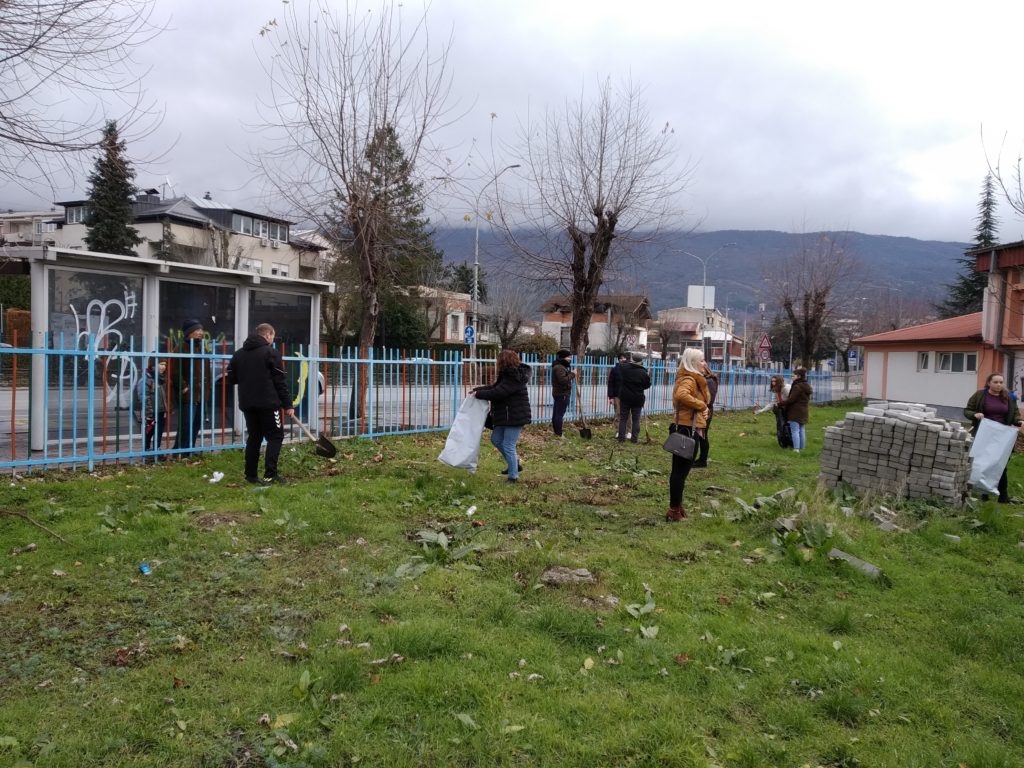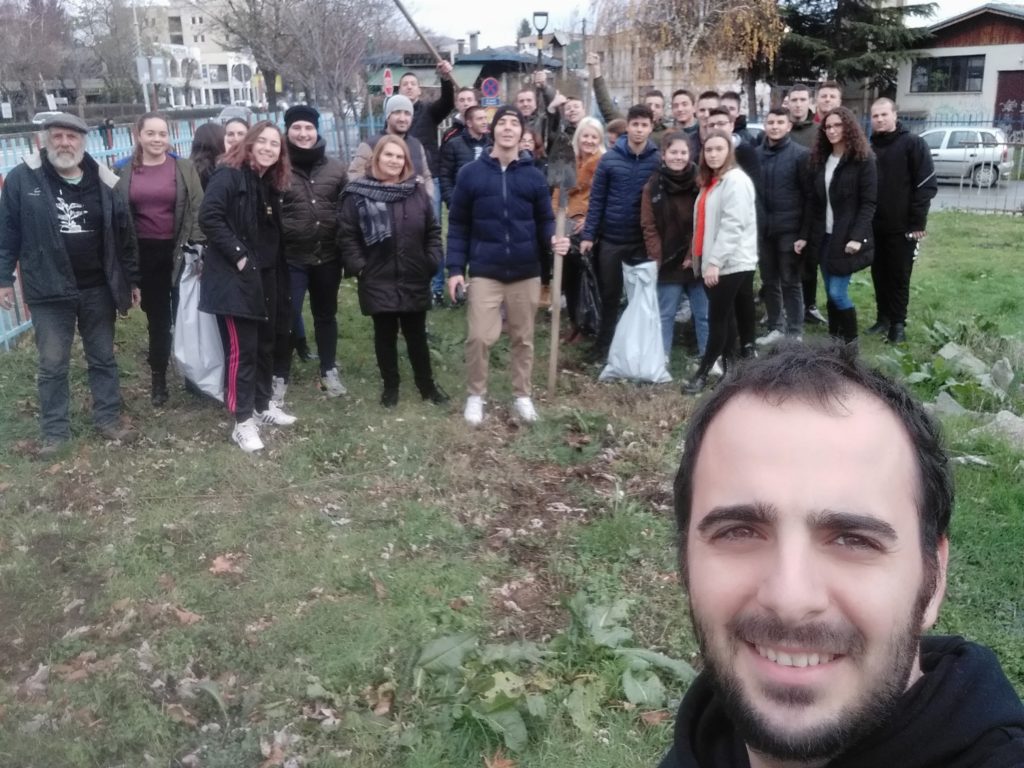 We planted 20 trees in the "sv. Kiril i Metodij" high school. And we gave two trees to the security employee at the school.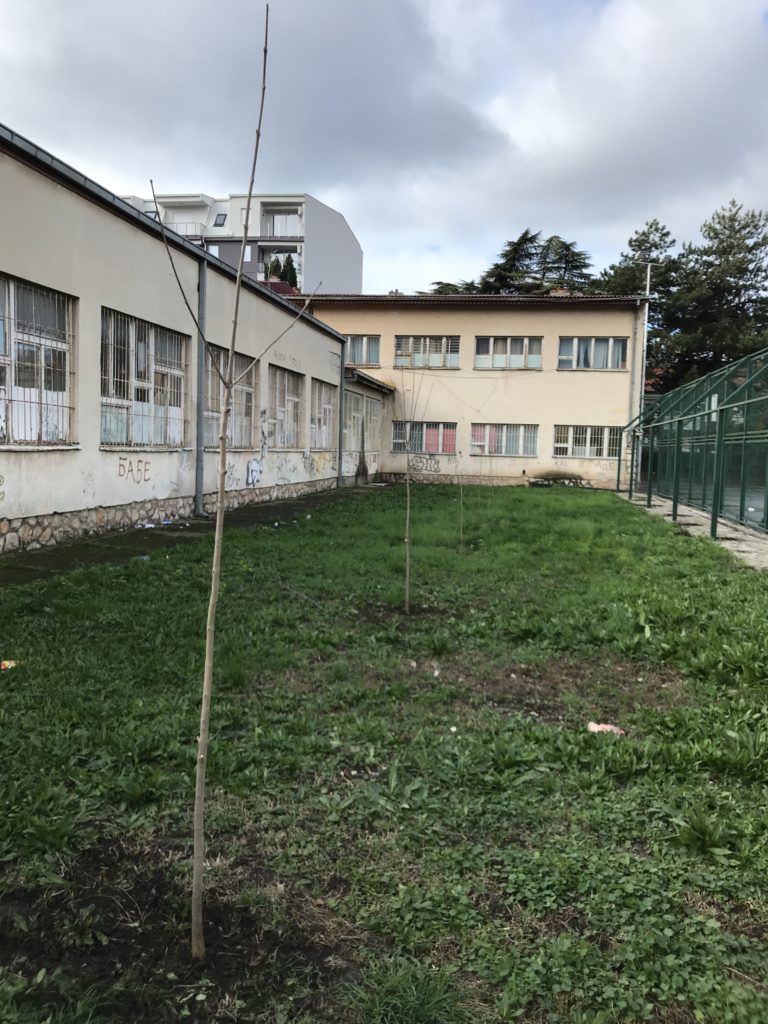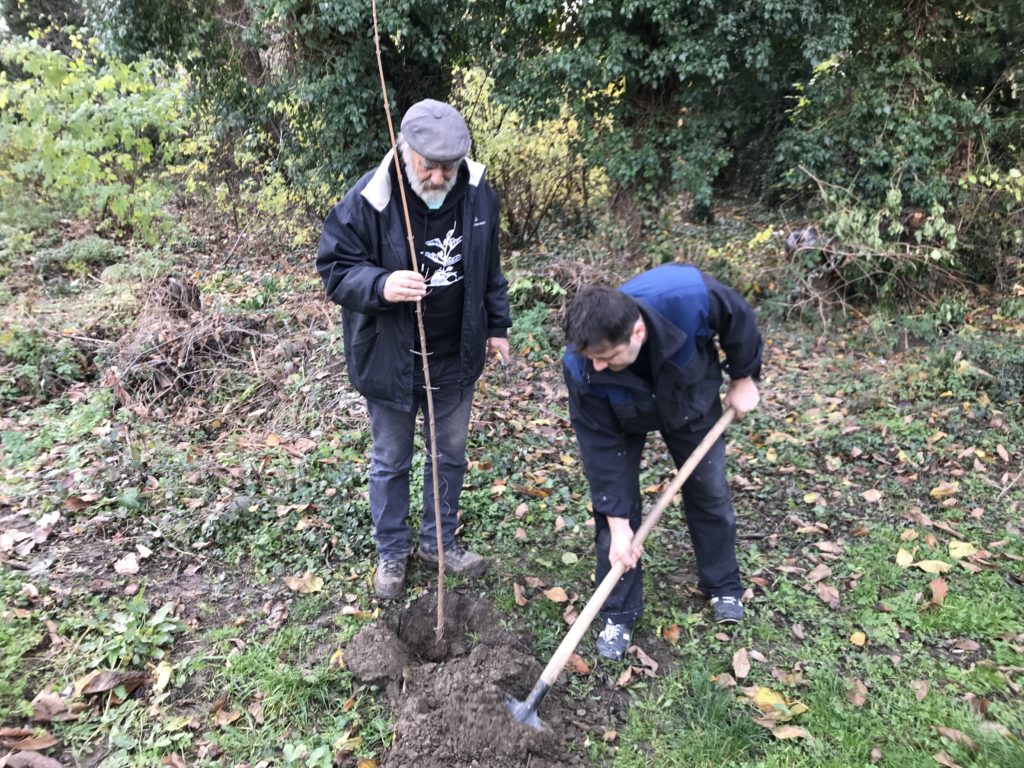 At the end we finished the plantings at the Velgosti village where we planted 18 trees in the the kinder garden and the school.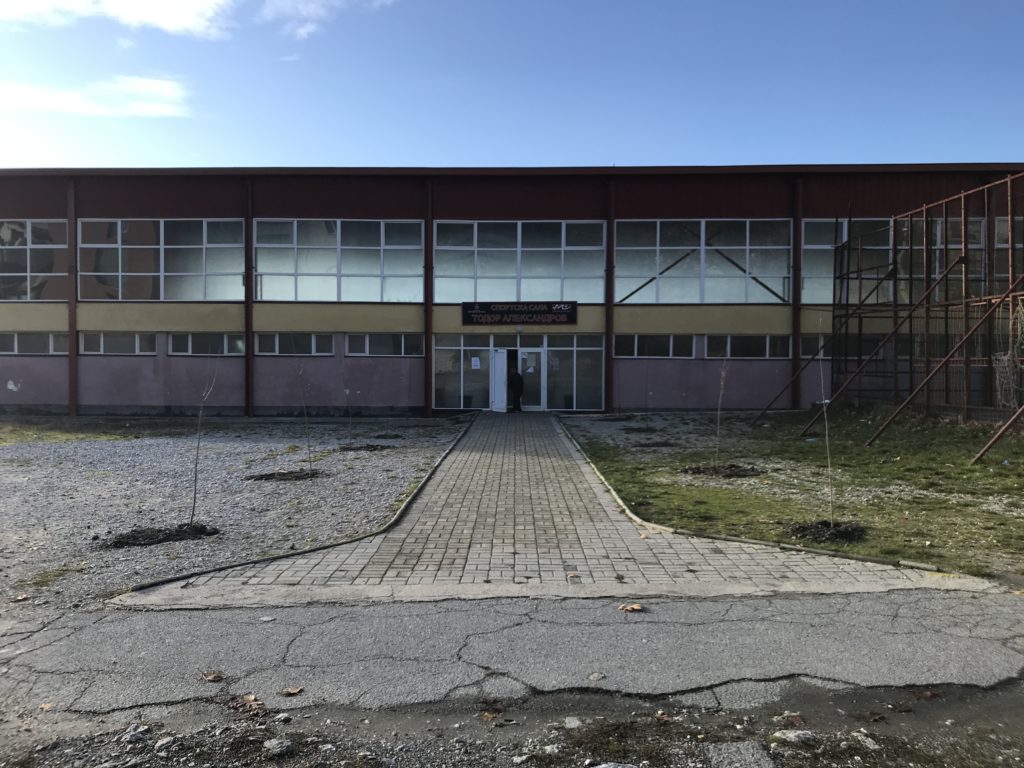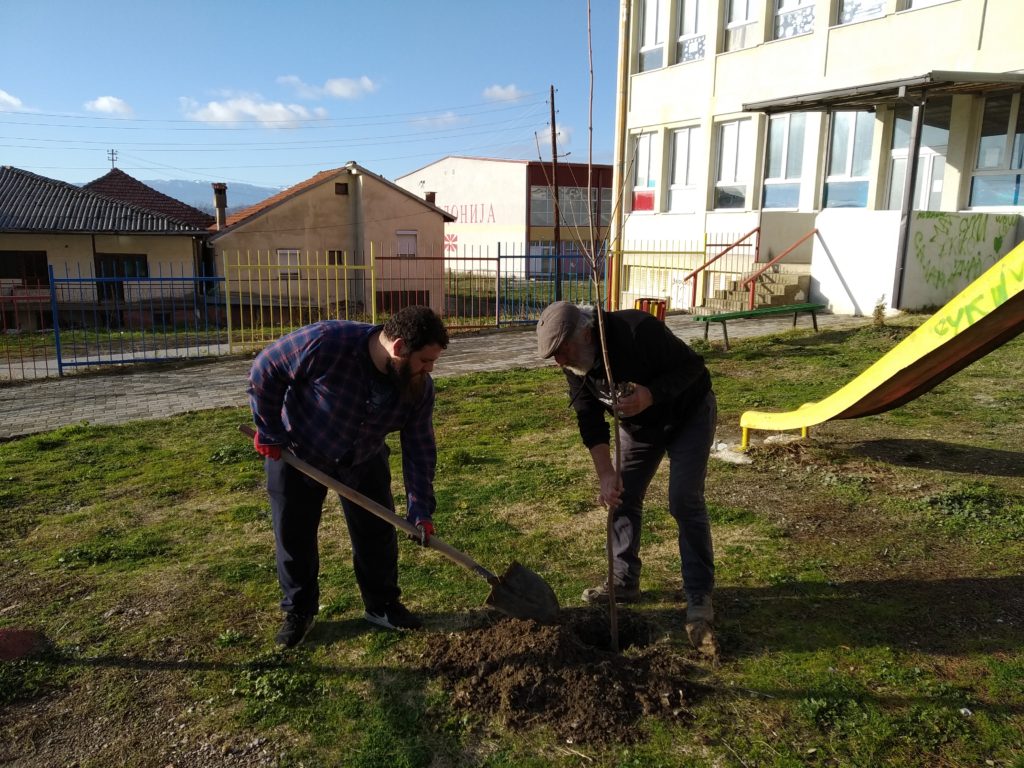 This is how we planted 100 trees in Ohrid.
P.S. We have active contest at the moment with Resort Mavrovo there is a chance to win weekend or seasonal ski pass https://treebanks.com/resort-mavrovo/